The Mid Tipp Hillwalkers club has been in existence now for 20 years, founded back in 1991. Over the years, hill walking has fast become one of the most popular pastimes in Ireland.
The best, safest and most enjoyable way to enjoy the mountains of Ireland is to join a hill walking club. By joining our club, you can benefit from the guidance of experienced hill walkers, and at the same time, meet and make friends with like-minded people.
Hill walking offers breathtaking views of valleys, snow-capped peaks, and corrie lakes. The tranquility that you will find in the ruggedly beautiful Irish mountain ranges is second to none. You cannot help but be relaxed in and inspired by the exhilarating fresh air and the peaceful surroundings, away from the stresses and strains of everyday life.
From an exercise point of view, hill walking is a great way of getting fit and offers a good general workout. It can be a very strenuous activity, so it is very important to start off slowly and build your fitness up gradually. All beginners are welcome and we offer guided walks suitable for all fitness levels; from low-level rambles to challenging high-level mountain routes and rock climbs.
Our group organises several away events each year including 2 charity challenges to the best of Ireland's mountain ranges. There are also regular winter climbing trips to Scotland, a June meet to the UK Mountains, and usually a major away trip in the latter half of the year.
The club has four grades of Sunday walks, A, B, C walks in mountain terrain and Sunday Rambles mostly on track.  There are walks most Sundays of the year.  Exceptions will be late July and August, and the weekends of the Upperchurch Walking Festival, and the Kerry and Autumn Challenges.
A Walks every Sunday (except late July/August)
These are high level walks leaving Cashel at 11am every Sunday.  High level walks are approx. 4-5½ hour in duration.  They will take in the highest summits and may include some scrambling or easy / moderate gullies.
B Walks every second Sunday (except late July/August)
These are hill walks of 4-5 hour duration on mountain terrain, perhaps reaching high peaks but at a slower pace than the A walks.  They leave from Cashel at 11am every second Sunday.
C Walks every alternate Sunday (except late July/August)
These are hill walks of 3-4 hour duration on mountain terrain, but will not be aiming for high mountain summits.  They leave from Cashel at 11am every second Sunday (alternate to the B walks)
Sunday Rambles every fourth week, September – May
The Sunday Rambles leave at 10am from the Slievenamon Road car-park in Thurles every fourth Sunday.  These are low-level walks, mostly on forest track, and are approx. 2-2½ duration.  The aim is to be home by 2pm.  (Sunday Rambles will not take place during the summer when they are replaced by the Friday night walks)
New Walkers
New walkers are always welcome to come along and join us.  Just bring boots, suitable clothes and a packed lunch.  A change of clothes and particularly footwear for after the walk is also strongly advised.  You are advised that hill-walking carries risks and that every walker is responsible for their own safety. The leader's responsibility is simply to lead the walk.  We hope that you enjoy the experience and will come again.  On the third walk, we would ask you to become a member of the club by paying the €10 annual membership fee.
Other Sunday activities
Gullies
Occasionally on a Sunday, an additional walk taking in a challenging gully will be organised.  This will require helmet and harness (which it may be possible to borrow) and may involve rope-work.
July/August Sundays
There will be no regular Sunday walks from Cashel after 17 July or during the month of August.  Instead, walks may be organised to different parts of the country (e.g., Kerry, Wicklow, Galway etc).  If any club member would like to organise or lead any such walk, or has an idea for such a walk, please let us know.
This year's Mid-Tipp Hillwalkers' Holly Walk in the Glen of Aherlow was a really successful and enjoyable event, blessed by glorious weather.  Over 70 people of all ages took part ...
Read More

→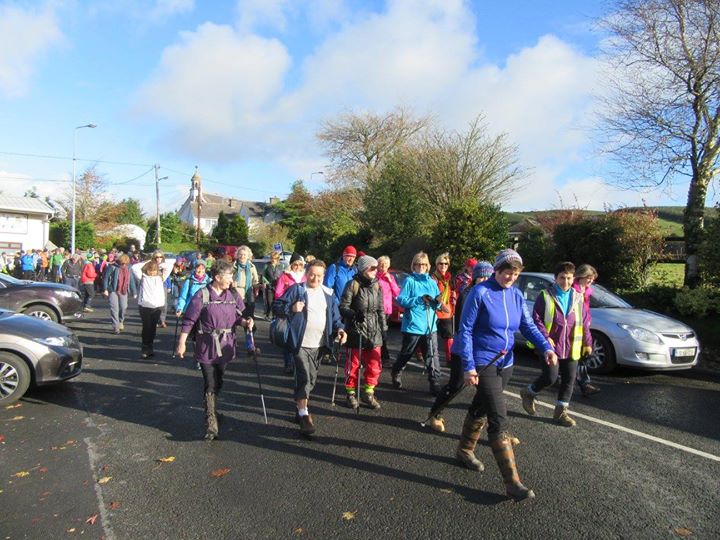 Friday Night Walks May to September
These are low-level walks, mostly on forest track.  They leave from the Slievenamon Car Park in Thurles Friday evenings at 6.30pm and usually end up with tea and sandwiches afterwards.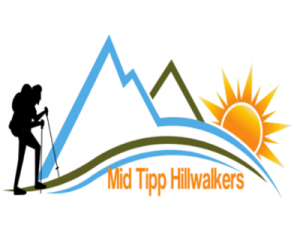 The Gods smiled and the sun shone on our annual Autumn Challenge in the Burren last weekend (12-14 October 2012) as 105 participants enjoyed the conditions walking, rock-climbing and caving. ...
Read More

→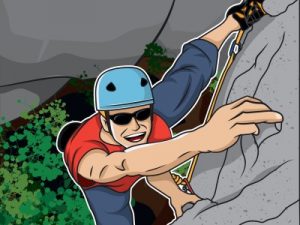 Friday night last, 17 of our rock climbers heading off to Limerick for a club night of indoor climbing. Participants got in several hard climbs with some on lead. Over ...
Read More

→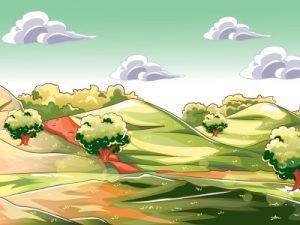 115 walkers joined us Killarney for what was a very enjoyable and successful – though also windy and wet – Kerry Challenge. On Saturday, a range of walks of varying ...
Read More

→
News from our Facebook Feed